Low Rider Pictures
---
All of the others (Softails and Touring) have their picture Threads broke down by specific models. I think we need to do the same. Gives users a chance to browse similar bikes for new modification ideas. There have been some posts under the Dyna section but they drop down the list quickly as we make new posts. I'll start things off with pictures of my 08 105th Anniversary Screamin Eagle Dyna. Not actually a Low Rider but it resembles a Low Rider more than anything!
I have added a Lepera Sorrento Gel Seat, Motherwells Luggage rack and HD Medium Low Backrest, Thundermax ECM, Big City Thunder Baffles, V&H Big Radius Pipes, Gold Flame HD Derby, Timing and Air Wing Horn Cover, chrome tailight cover and a couple custom decals that probably don't show up in the pictures.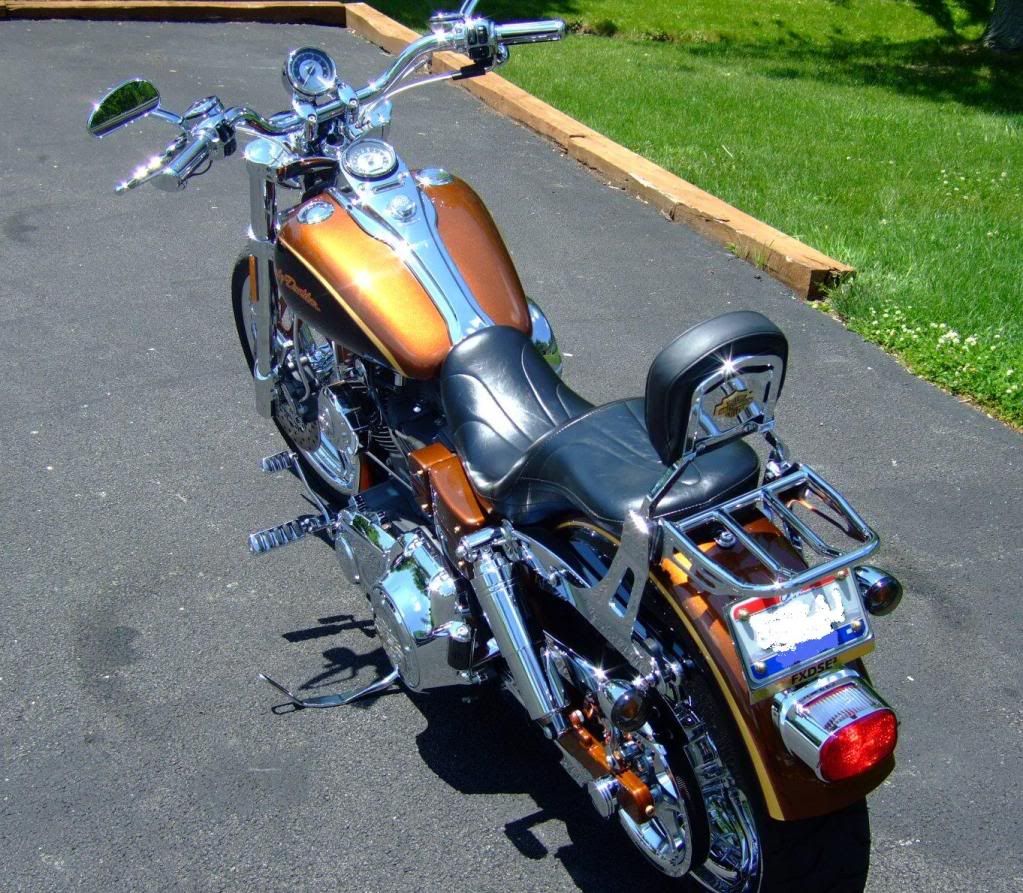 __________________
2012 FLHX - Ember Red Sunglo, 103 ci, Red Shift 527, Jackpot Stainless 2-1-2, Jackpot Pro Tour 4.5", Thundermax, Southern Legend 21"
2006 883R - Black, 1250 Hammer, V&H Grenades, LaRosa Spring Seat, Chopped fender, Z Bars, AN 1/4 Fairing
2010 FLHX - Vivid Black, 96 ci, Thunderheader, SE 255 cams, Thundermax - Totaled
2008 FXDF - Denim Black, 96 ci, D&D Fat Cat, Woods TW-555 cams, Thundermax - Sold
2008 FXDSE2 - Copper Pearl, 110 ci, V&H Big Radius, Lepara Senora - Sold
---
Last edited by sfetty; 06-26-2009 at

04:05 PM

.