anyone put leatherpro's bags on a streetbob
09-14-2017, 05:11 PM
anyone put leatherpro's bags on a streetbob
---
Just curious if anyone has put some leatherpro's retro series bags on a streetbob. If so what did you do about your turn signal/license plate?
Pic of my bike as it sits now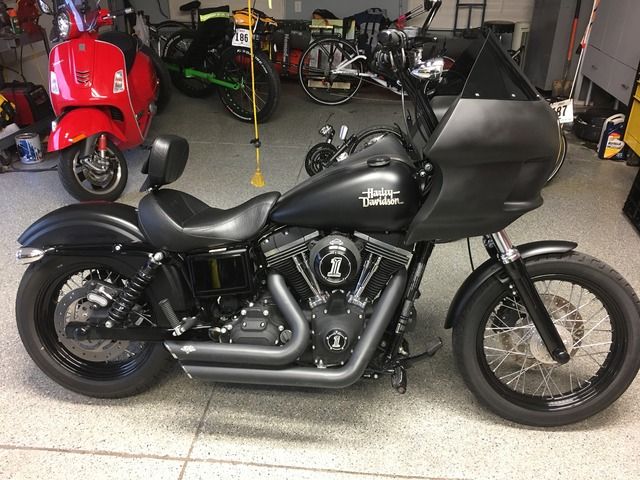 ---
Last edited by leeinmemphis; 09-14-2017 at

07:43 PM

.
09-15-2017, 12:18 AM
---
I haven't done it yet. I'm about to when I order my bags. I'm putting the same bags on a 15 fxdb I would recommend the great bike gear relocation kit. My buddy did it on his fxdls and it turned out great.
http://www.greatbikegear.com/index.php/stbms.html
09-15-2017, 12:26 AM
Join Date: May 2014
Location: Palm Desert,CA
Posts: 3,408
---
09-15-2017, 06:53 PM
Join Date: Nov 2012
Location: Upstate New York
Posts: 2,622
---
Is that a Vespa in the garage?
09-16-2017, 11:25 AM
Join Date: May 2014
Location: Palm Desert,CA
Posts: 3,408
---
09-16-2017, 01:35 PM
---
The following users liked this post:
09-16-2017, 04:03 PM
---