Dudepants Rubbermount Short Chop
10-24-2018, 12:40 PM
Dudepants Rubbermount Short Chop
---
Howdy Folks,
Been a while since I posted on the forum! Anyway, As the title suggests, Iíll be working on adding a hard tail to my 04 XL883. I realize this isnít for everyone, so letís keep the debate to a post that asks for an opinion. Iíve been searching and have found a few Rubbermount Sportster hard tail projects, but not a ton. My hope is, by documenting this on the forum it might help someone else and myself as (hopefully) others chime in.
Hereís what we have: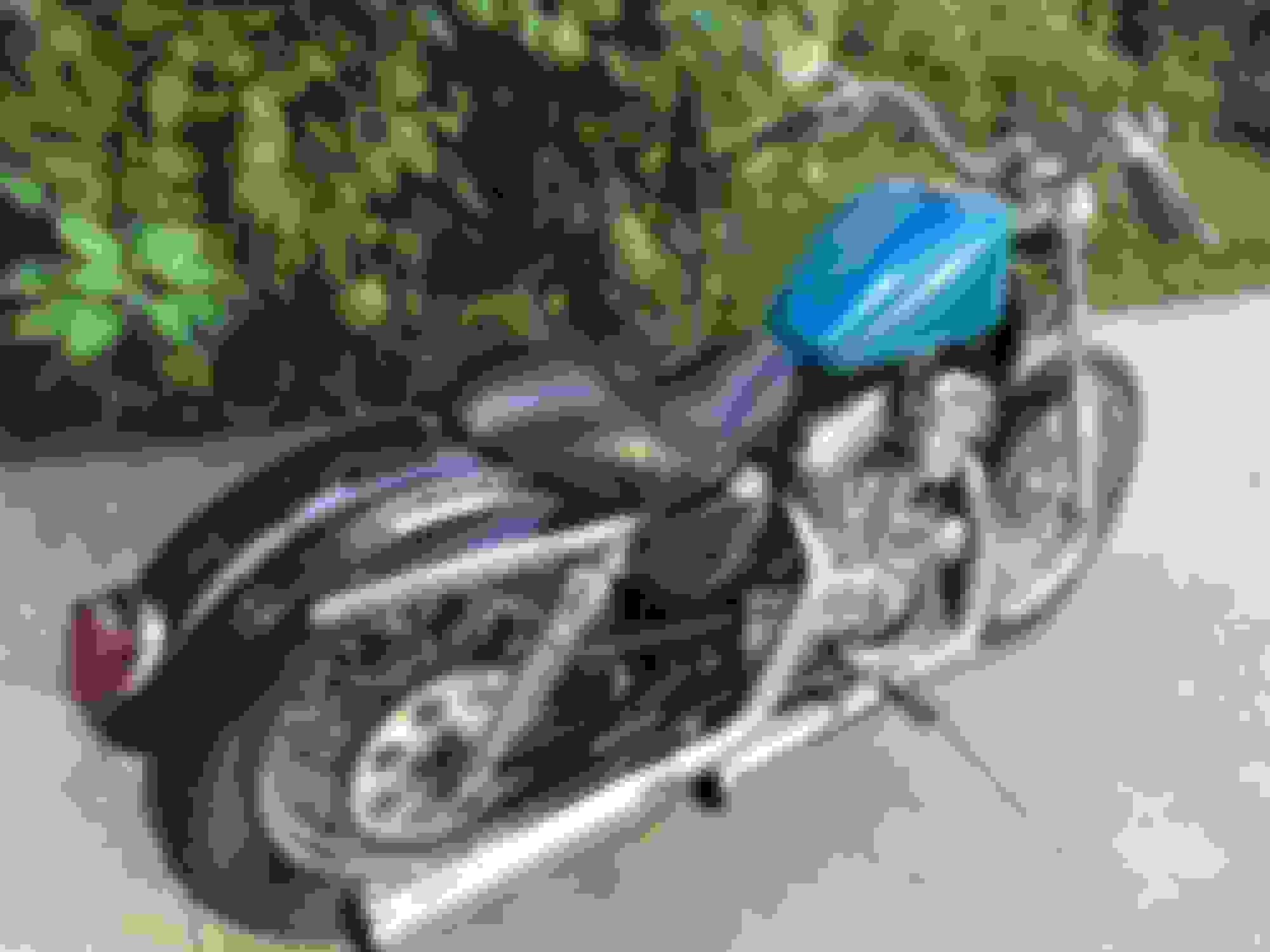 As the bike sits today
2004 Sportster XL883 with a Hammer 1250 basic kit. I love my bike, but Iíve always wanted a classic looking short chop. Iíve ridden with struts and Iíve ridden a buddieís í69 Ironhead Chopper and liked the ride quality just fine. Iím a pretty small dude (125lbs, 5í10Ē), so maybe that has something to do with it.
I purchased and am waiting for a Ledsled Hardtail I ordered back in September along with an oil tank and battery box. My plan is to tack weld the hardtail and bring it to a pro for finish welding. My hope is that Iíll learn a lot more about my bike and have fun in the process. Iím currently running minimal electronics, so Iím thinking about making my own wiring loom to keep it really clean. I will make sure to post lots of pictures along the way. Let the journey begin!
Cheers,
Dudepants
The following 2 users liked this post by Dudepants:
10-25-2018, 11:19 AM
Join Date: Feb 2018
Location: East Coast, Canada
Posts: 403
---
After seeing this post, I remembered we have a local fabrication shop that builds hard tail kits for sportys ... but only for 83-03... not your 04. Good luck with it.
he's on facebook if you want to see more pics of what he's building -
https://www.facebook.com/snscustomsltd/
11-07-2018, 09:04 AM
---
Sorry for the delay on updates, LIFE is getting in the way hahaha! But seriously, I'll start tearing down the bike probably this weekend since snow is flying here in Minnesota now. I will try and take as many pictures along the way. Still waiting on the hardtail kit, oil tank and battery box from LedSled. I'll be having Jordan at Union Speed and Style weld on the hardtail for me since it's a critical area and his work is unbelievably good. From there I will be doing the fab work, hopefully at least passably good hahahaha.

I know a lot of folks say the rubbermounts aren't typically the best for a hardtail aesthetics-wise , but it's what I have and I'm not interested in buying another bike or trying to sell this one.
---
Last edited by Dudepants; 11-07-2018 at

11:42 AM

.
11-07-2018, 09:32 AM
---
Basically, I'm going for this "stance" (god I hate that word):
This pic is of a Chop Cult members bike he built a while ago using a LedSled hardtail (later revised). Pretty similar to where I want to go with my bike.
11-07-2018, 03:17 PM
Join Date: Aug 2017
Location: Toronto
Posts: 292
---
That stance is perfect imo. Good luck with the build.
11-11-2018, 12:39 AM
Join Date: Nov 2016
Location: Sparks Nevada
Posts: 628
Nice waiting for more
---
here mine went almost same as just kept the front down and went with solid mount. Good luck. Wild Bill
11-11-2018, 09:30 AM
---
Are you at all concerned about the belt changing tension with the movement of the motor?

As I understand it, that's the reason motorcycle manufacturers always attach the swingarm pivot point to the motor in rubber mount motor designs. By going hard tail, you're defeating that.