What did you do to Your Sportster Today?
12-22-2013, 11:42 AM
---
Originally Posted by
DK Custom
I had an Unscheduled Oil Change!
Riding the bike to the shop I rode up a lip onto the walkway. Parked and went into the shop.
About 30 minutes later I stepped outside and did a double-take! There was a big puddle under my bike, and it was growing!
I took a quick look and saw it was coming out the oil tank drain hose, around the plug.
Devin grabbed a drain pan and some towels.
Here's a pic of us part way through mopping up the oil.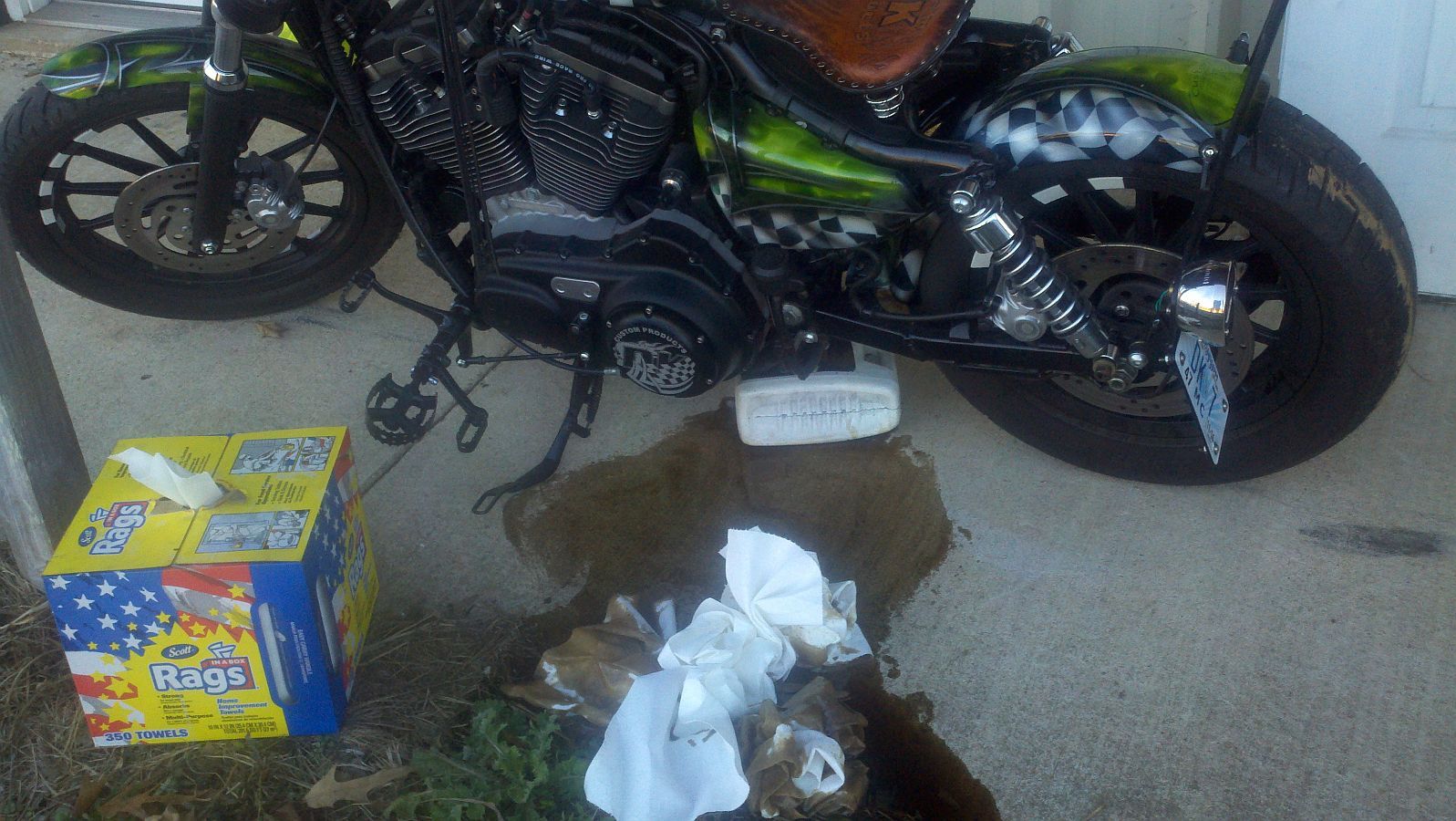 After all the oil finished draining out, it was easy to see what had happened.
The hose clamp had got pinched between the cement lip and the frame, deforming it. It no longer was keeping the hose in a tight seal around the plug.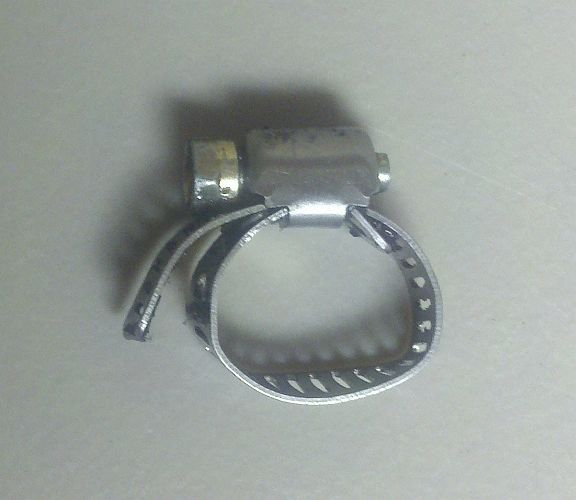 I have ridden up that lip onto the walkway dozens of times...but this time it caught that hose just "right".
We put the plug back in with a new hose clamp, replaced the oil with some new oil.
And NOW I have done what I always thought about doing, but never did....zip-tied that hose up so it is no longer the lowest hanging part at the bottom of the bike.
That sucks but nice work kevin, you are a pro~
12-22-2013, 11:21 PM
Join Date: Nov 2010
Location: Red Banks, Mississippi
Posts: 15,345
---
I reckon a pro would not have procrastinated zip tying the hose up...OR ridden up on the walkway to do burn-outs or hear the exhaust echo off the building. lol
12-22-2013, 11:23 PM
Join Date: Nov 2010
Location: Red Banks, Mississippi
Posts: 15,345
---
Today I put my dagger back on the sissy bar. Much better!
12-22-2013, 11:40 PM
---
I began the process of plasti- dipping my 48 tank, stock silver to plasti- red. 4 coats and can still see the sporster scribble on the side, I figure 5 or 6 more and I'm golden.
12-22-2013, 11:53 PM
Join Date: Nov 2010
Location: Red Banks, Mississippi
Posts: 15,345
---
12-23-2013, 01:22 AM