Nightster bar clamp with indicator lights and NO speedo mount...?
09-24-2009, 07:37 AM
Join Date: Jul 2009
Location: London, England
Posts: 302
Likes: 0
Received 0 Likes on 0 Posts
clamp
---
The custom chome bracket appears to only fit up to 2003, will this fit 2009 bikes too?
Has anyone heard from fish boy? I've been trying to get in touch with him for ages!
09-24-2009, 08:04 AM
---
Looks like the custom chrome clamp will still need some form of modification to get it to work unless I'm mistaken. I believe the only ones to work there would be any with the LED light bar already installed but as you can see they all run $200 +

Would be nice if there was a cheap option for those of us who are useless with tools.
09-24-2009, 03:27 PM
---
Originally Posted by
lbfam730
Wow! Good score Ibfam!!!
First off let me say welcome to the forum!
Secondly, did you purchase clamp 604037 for a Nightster??? If so, did you test fit it and was it spot on? I
DEFINITELY
want to see pictures when you get it back from the powder-coater!!!
Looks like number 604026 is the exact one I need with a 35 degree tilt as described!!!
Again, thanks for the link!
---
Last edited by Xenomorph; 09-24-2009 at

03:33 PM

.
09-24-2009, 05:59 PM
---
Originally Posted by
mreed
I made some & powdercoated them. Pretty simple.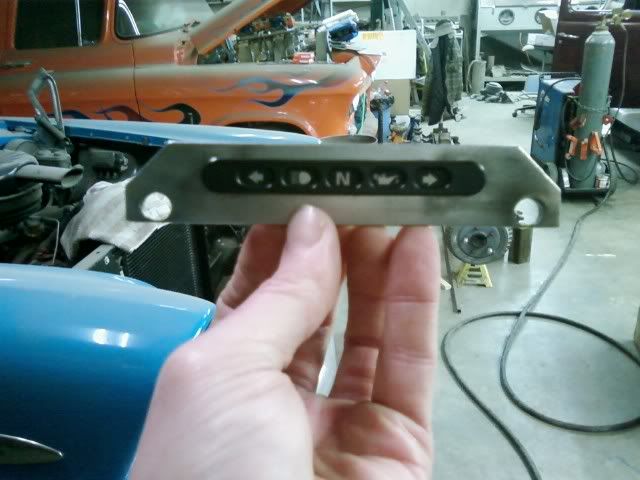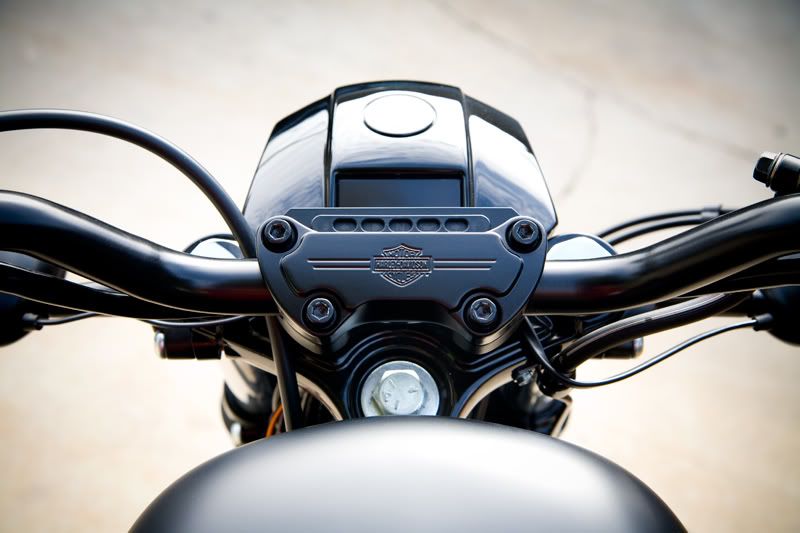 I tried the angle first but it sticks the bottom part of the light bezel out & looks pretty funky hanging out there like that. You can see it very well flat like the one I made & the ones Fisboy sells. Joker Machine also makes a very cool all-in-one deal. You can also pop off the cover in your visor & pop in a light bar from a Dyna. It's already ovaled for it.
If the angle is an absolute must for you try a very short pair of pull back risers. That will angle the whole top clamp the the Fishboy lights will be pointed more at you much like the Anniversary edition top clamps.
I cannot sell them because I'm not a site sponsor but I'd be happy to help you make your own.
That came out looking awesome. Future mod for me to work on, for sure. That's the same clamp I used after the speedo relocation.
---
Last edited by cherokeesteve; 09-24-2009 at

06:00 PM

. Reason: add on
09-26-2009, 12:23 PM
---
Yea, I've been thinking about it and I guess that tilt really isn't critical.
Where can I get hooked up with a "Fishbar" clamp anyway??? I never see them listed for sale or anything...
09-26-2009, 03:58 PM
---
I was looking at a 2003 883 custom top clamp. Anyone know if this would work in this application? Would need to get it powdercoated but it appears it would work out for what we need.
09-26-2009, 10:16 PM
Join Date: Jul 2009
Location: Lake Elsinore, CA
Posts: 143
Likes: 0
Received 0 Likes on 0 Posts
---
xenomorph, i got the clamp in today and i've just installed it on my 09 iron. it fits perfectly. the part number you need to order is 604037. i didn't take any pics yet but i will definitely post pics soon.
09-26-2009, 10:55 PM
---