SOLD!!! SOLD!!! Bought my buddy's Corbin Classic Solo and Rider Backrest with V-rail primarily for the V-rail and rider backrest. Didn't care for the V-rail on my seat so I'm selling the seat (separately) or the seat and backrest together--not selling the rider backrest separately.
Here are pictures of the seat, Corbin p/n RKF-97-DASH:
http://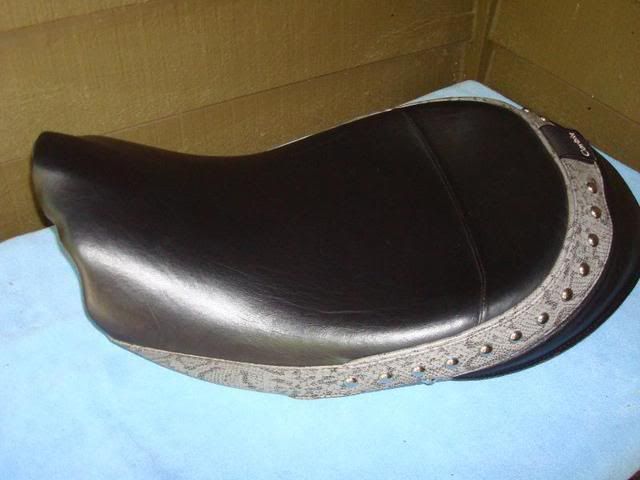 http://
http://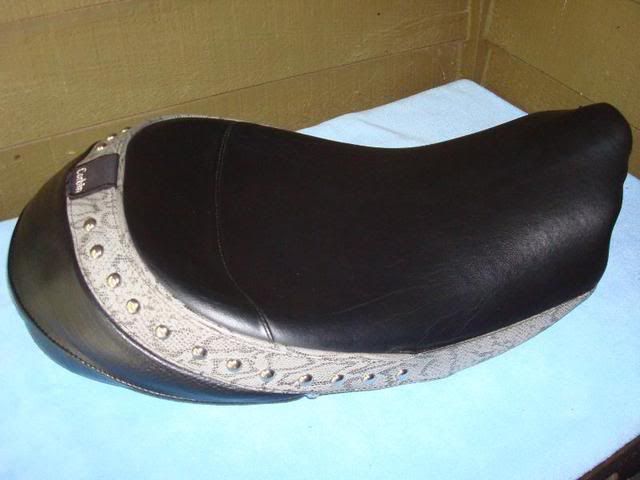 The V-rail attached using four screws that are reinstalled in the seat when removed. Apparently he cross-threaded one of them and caused the threaded insert in the seat to spin. Corbin will replace the threaded insert for $75; or it can be left as is. Here are pics of the right side showing both screw locations with a close-up of the rear insert (with the screw cut-off flush):
http://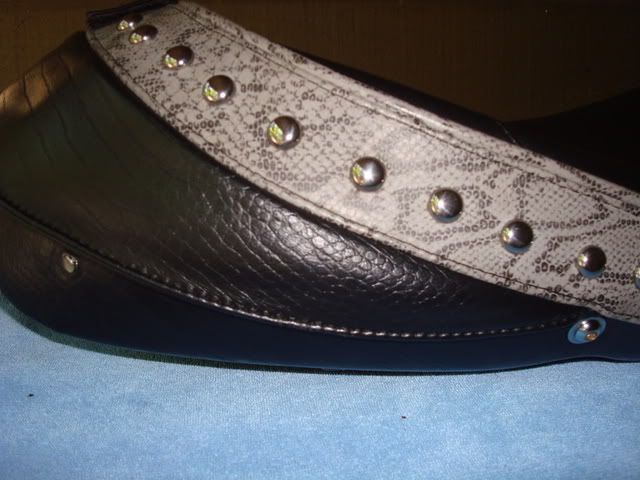 http://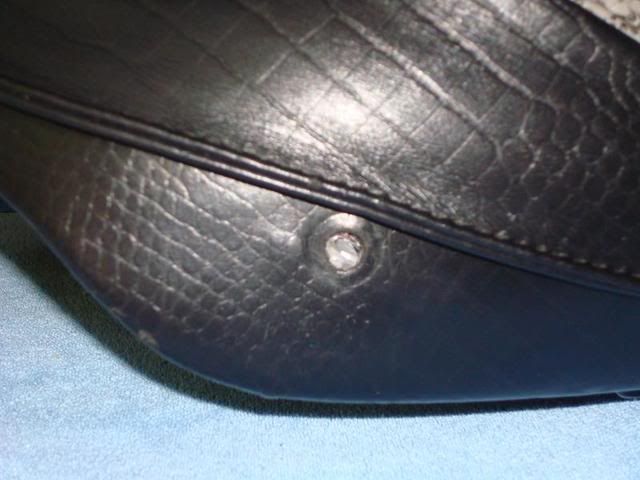 Here are pictures of the matching rider backrest on my current seat; a Corbin Classic Solo:
http://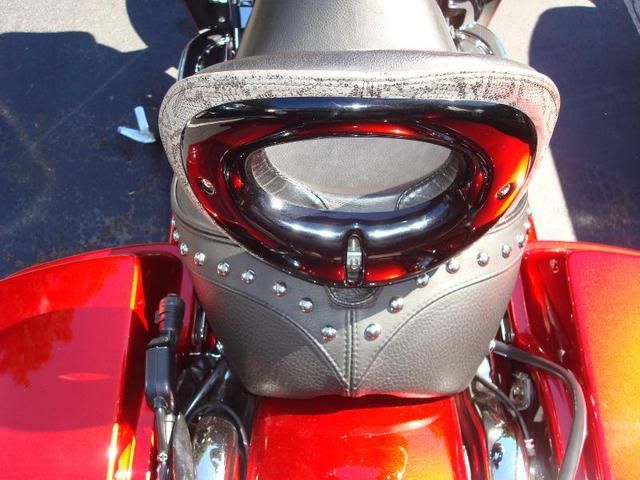 http://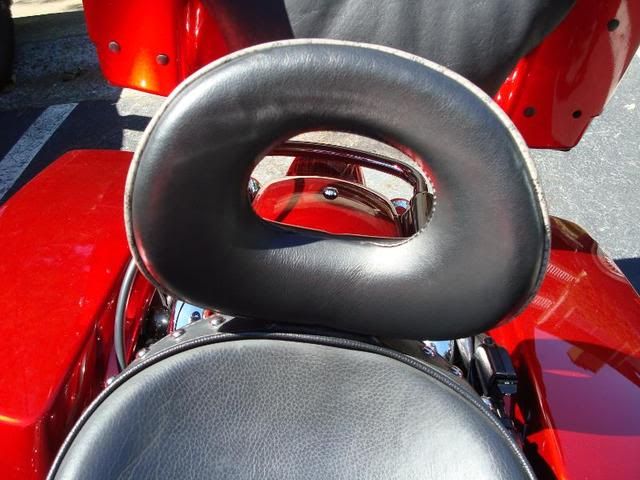 The backrest is vivid black and shows reflections.
The seat mounts using the two threaded studs in the rear fender; it doesn't use Corbin's locking system. Here's a link to Corbin for fitment:
http://www.corbin.com/harley/king/rksol97.shtml
Although the model number shows it's for a Screamin' Eagle Road King, my buddy had it on his 2005 RK Standard.
Also, fitment tends to be the same for '97-'07 for seats generally and RK Standard and Classic seats tend to be the same for Street Glides and EG's when the filler panel HD offers is used.
I mention the seat fitment information because, frankly, it's confusing when you get into RK Standards, Classics, and Customs--just check HD's fitment information and you'll see that some seats will mention an RK Custom issue and others won't. Not being a seat expert, I'm simply providing what information I have.
Pricing for the seat is $150 OBO shipping included CONUS. The seat and pillion price is $275 OBO shipping included CONUS. But for the insert issue, the prices would be higher. The insert is essentially a cosmetic issue since it's only used for the V-rail.
I accept paypal. PM any offers. Thanks for looking.
Carl