New Cams, not happy with dyno
03-12-2019, 05:48 PM
New Cams, not happy with dyno
---
I have a 2015 RGS , I Installed Cyclerama 570-2 cams, S&S lifters and pushrods, and all I gained was 2HP and half a foot pound of torque. I attatched an older dyno and the new one. I have the SE Pro Race Tuner (orange).The older dyno is from when I installed D&D Fatcat 2-1 and the SE heavy breather elite, the second one is with the cams added. Its a 2015 103HO rushmore engine, it feels a little better, but dam I thought I would have higher numbers, dealer said I basically replace the stock cams with essentially the same thing. Any thoughts on this are appreciated, is this normal numbers for whats installed.


03-12-2019, 07:44 PM
---
IIRC those cams are meant for numbers skewed to the left with torque in mind. Torque looks right. Humidity levels are phenominal for a dyno number. Hows it pull compared to before? My Andrews 57H stock headed 103 made 94/106 but with a good amount more duration all around than the 570-2. Maybe try a different dyno.
03-12-2019, 09:39 PM
Join Date: Jul 2010
Location: Lorain Ohio
Posts: 3,162
---
I'm installing CR cams in my '14 as soon as it warms up....an from all the dyno sheets I've seen I'm expecting 10 more hp an 10 more tq than you're showing. did you go to the same tuner? I see you're in ohio too...I'm planning on taking mine to either Roeder's or fox cycle for tuning.
03-12-2019, 11:30 PM
---
When I had the 103 with mr103 cams, d&d , powervision 2 it was 98.4/111.6 I've felt that was a bit of a stretch but thats what it was. I wouldn't be happy with the power to dollars return either.
03-13-2019, 12:17 AM
Join Date: Feb 2007
Location: Little Chute, WI
Posts: 5,956
---
One thing to note is the earlier run was 6th gear run and the newer run is a 5th gear run, you can tell as the speed limiter from the SE tuner is in play. That will affect the #s by several %, and the correction factor is also 2% different. Alot of other factors come into play especially when comparing runs 4 years apart as nearly everything that is relative between the tests has changed; fuel, fluids, tire, air filter, belt & primary chain tension, on and on
__________________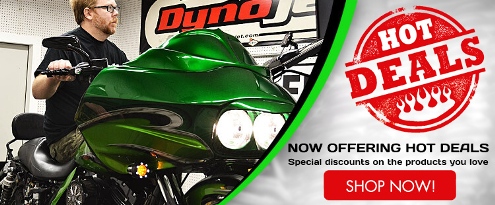 Jamie Long / Fuel Moto USA
The USA's Leader in EFI & Exhaust
www.fuelmotousa.com
Contact 920-423-3309
Email
[email protected]
03-13-2019, 01:14 AM
Join Date: Jul 2007
Location: Las Vegas, NV
Posts: 1,719
---
Get a real tuner (TTS or PowerVision) and find a legit dyno operator. Problem solved.
03-13-2019, 06:08 AM
Join Date: Mar 2012
Location: Columbus, OH
Posts: 1,317
---
Was it tuned or is this just a pull after a cam swap?
03-13-2019, 07:59 AM
Join Date: Jul 2014
Location: Windwardside, Saba N.A.
Posts: 7,181
---


Nothing could be further from the truth.

In truth there is little consistency between different dynos. Or even the same dyno with different operators. Or the same dyno with different setup settings.

A dyno operator can get a dyno to produce a torque number within a wide range of values.

The only real value I have for dynos is to comparison test different engine setups using the SAME dyno with the SAME operator and the SAME setup settings and hopefully the SAME atmospherics. And being hopeful the operator is actually trying to be consistent. A dyno is useful for comparison testing and that is all.

A resourceful dyno operator gives his customers the results they want to see and produce more return business for himself.

Comparing charts from different dynos is an exercise based on a false premise.
---
Last edited by Sierra977; 03-13-2019 at

08:01 AM

.