2009 & Later - Gas Tank Removal - Step by Step - Pics
01-02-2012, 07:23 PM
Join Date: Dec 2006
Location: Altoona, Pa.
Posts: 6,340
01-02-2012, 08:34 PM
01-02-2012, 08:53 PM
Join Date: Jun 2009
Location: SoCal & West TN
Posts: 1,687
Thanks: 0
---
(Qapla')
[Sucess]
---
Last edited by Ultra89Rider; 01-02-2012 at

09:18 PM

.
01-02-2012, 09:13 PM
Join Date: Jan 2007
Location: anacoco, la
Posts: 14,907
01-26-2012, 09:41 AM
---
Took my tank off last night, after consulting this thread again. Didn't see any reason to remove the dash off the tank. Actually I couldn't get a wrench in to remove that forward alan head fastener under the ignition switch.

Just remove the back two bolts, remove the rubber caps and front two bolts, the quick disconnect on the fuel line, unplug the connector that goes to the ecm, pull out the two drain lines that follow the frame tubes on each side of the bike and the tank lifts right off. Easy peasy, no tricks at all. But thanks for the pics, I actually didn't know the fuel connector was a quick disconnect.
01-26-2012, 09:53 AM
Join Date: Jun 2009
Location: On the Front Range, CO
Posts: 2,821
02-03-2012, 08:21 PM
Join Date: Jan 2012
Location: Oregon City, Oregon
Posts: 85
Thanks: 0
Thanked 0 Times in 0 Posts
---
Originally Posted by
reesestewww
After searching and not finding exactly what I was looking for I posted earlier today asking about removing the gas tank. I needed to run a USB Accessory cable from under the seat to the front of the tank.
Below are my step by step instructions on how I completed this task.
After removing the seat remove this middle bolt with is securing the dash.
Remove the allen screw on the front side of the dash too.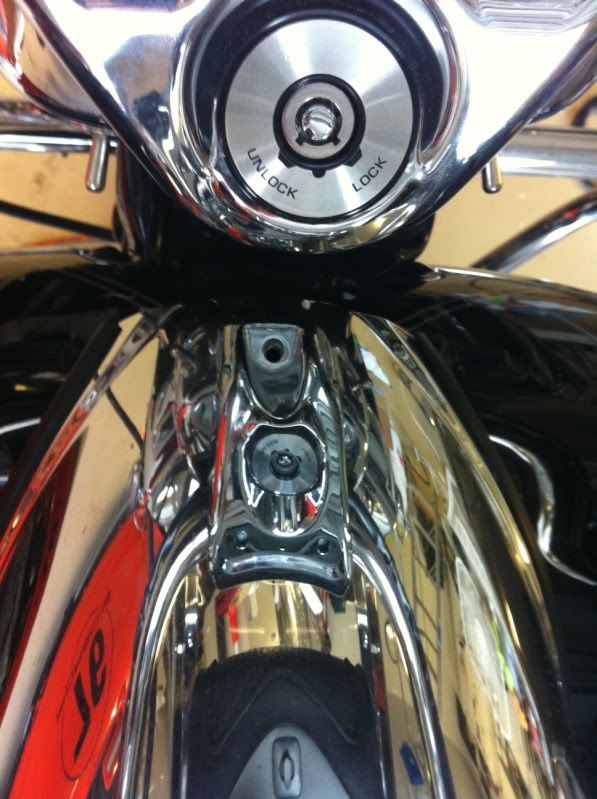 Before lifting the dash from the tank unplug this harness from top of the tank.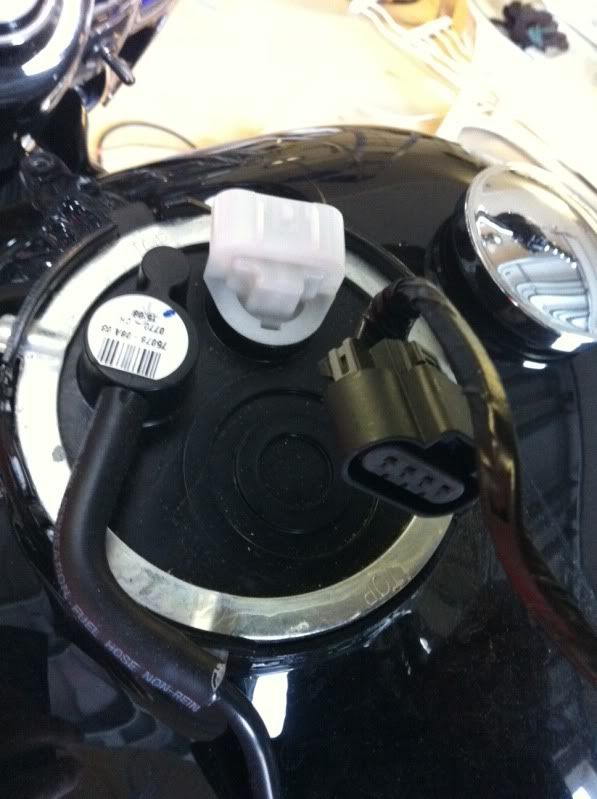 Safely place the dash aside. I did not unplug any harness that went from the dash to the ECM.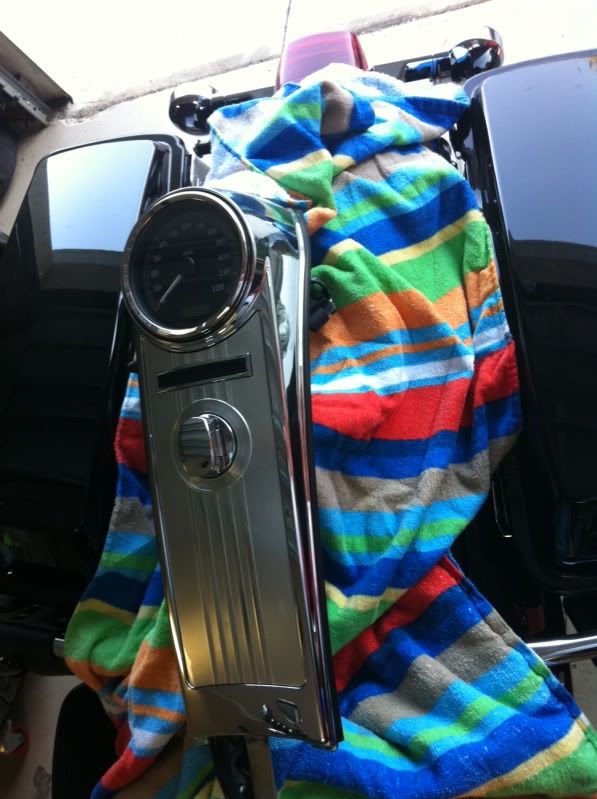 Tank at this stage.
Release this quick disconnect fuel line.
Unplug this harness from under the tank found on the left side.
Remove rear tank bolts.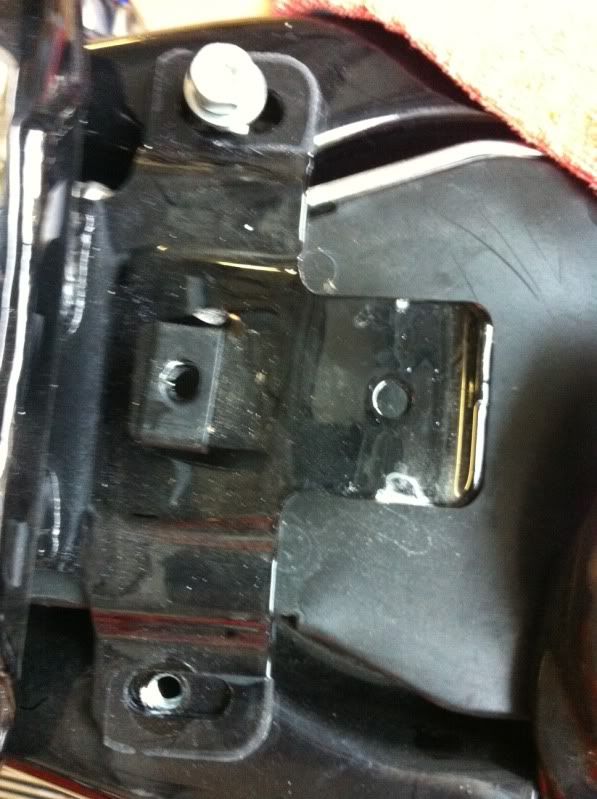 After removing the rubber caps, remove the front tank bolts.
Lift the tank and safely set it aside.
The wire channel is now exposed and I easily ran my wires.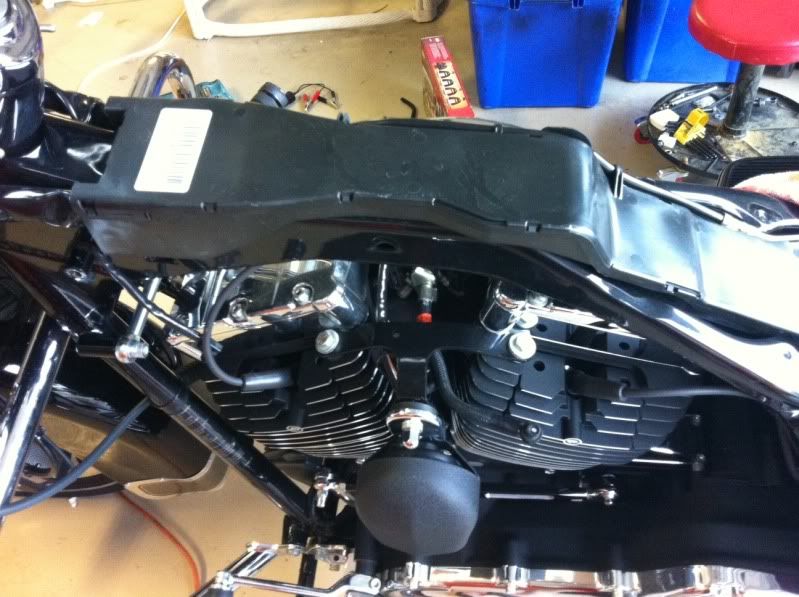 That's it!
Thanks for the info. like the pics.
09-06-2012, 07:38 PM